The Family Case Management (FCM) program serves pregnant women and infants. If you are pregnant, have a child under the age of one, or on Medicaid or part of a low-income family, you may be eligible. The Family Case Management program can help with:
Finding a doctor for your prenatal care to make sure you have a healthy baby.
Understand the importance of prenatal care.
Learning the signs & symptoms of zero-term labor.
Finding a doctor for your children's care.
Understanding the stages of your child's development.
Understanding the importance of immunizations.
Getting information on how to become a better parent
Understanding the importance of regularly scheduled doctor visits.
Assisting pregnant women in obtaining medical cards.
Assisting pregnant women in obtaining and connecting with community resources.
Ensuring families are aware of safe sleep practices.
FCM SERVES EAST ST. LOUIS, BROOKLYN, PARTS OF CASEYVILLE, FAIRMOUNT CITY, WASHINGTON PARK, ALORTON, CENTREVILLE, AND CAHOKIA.
BETTER BIRTH OUTCOME PROGRAM (BBOP)
Better Birth Outcome Program enhances the Family Case Management Program by providing intensive prenatal case management services to pregnant women determined by assessment to be at high risk for pre-term delivery. BBOP works closely with pregnant women who are at risk of having a low birth weight or premature infant and ensures that they have access to a physician. The program works to ensure the probability that participants will deliver healthy infants weighing 5.5 pounds or more and helps pregnant women receive prenatal care and other needed medical and social services.
The program enhances Case Management by:
Adding community-based outreach and retention strategies.
Lowering caseloads to 60 and increasing the number of contacts between the case manager and client.
Using public health nurses or licensed social workers as case managers.
Developing explicit linkage to medical care, substance abuse, mental health care, smoking cessation, domestic violence, etc.
Adding access-related services such as transportation, child care, and translation services.
To ensure that women receive individualized assistance, each staff person works with no more than 60 families at any one time. Case managers must have a least one face-to-face contact with each client each month the client is enrolled.
HEALTH WORKS OF ILLINOIS (HWIL)
East Side Health District provides health services to the Illinois Department of Children & Family Services (DCFS) wards from birth to age 21. These wards are in substitute care and the primary goal is to ensure children in foster care receive comprehensive health services. Staff can assist foster parents in finding a physician, understanding a child's health problems, and ensuring that children receive the routine and specialized health care services they need.
HEALTH WORKS of Illinois (HWIL) is a collaborative effort between the Illinois Department of Human Services and the Illinois Department of Children and Family Services.
The program has six key features:
An Initial Health Screen must be completed within 24 hours of a child entering custody and before placement into substitute care.
A Comprehensive Health Evaluation is conducted within 21 days of custody, which includes an Early and Periodic Screening, a Diagnostic and Treatment program (EPSDT) examination, and a vision, hearing, and dental screening when appropriate. Mental health, developmental and alcohol, and substance screening are performed when appropriate.
A Primary Care Physician is selected for the child by the substitute caregiver. Participating physicians are required to complete a residency that includes pediatric training, offer 24-hour availability, and have hospital admitting privileges.
Specialty and sub-specialty care are made available including dental care, optometry services, and other pediatric sub-specialty care.
Medical case managers promote strategies directed at improving access to services identified in the individualized care plan created for each child.
A Health Passport containing information about the child's diagnosis, services provided, immunization records, and diagnostic studies serves as a "portable" medical record and follows the child. In addition, physicians use standardized age-specific medical forms.
APORS/HRIF Program (Adverse Pregnancy Outcome Reporting System/High-risk infant follow up)
Infants born with medical problems are provided home visits and follow-ups by a Registered Nurse to monitor progress. Counseling, education, and referral services are offered.
Pregnancy and Maternal Health
The family case management program works with expecting and current mothers (caretakers) of children 13 months and younger. This program intends to provide comprehensive continuity of care to foster a trusting relationship between the case manager and mother/caretaker. This relationship will allow for mothers/caretakers and infants to obtain the best access to education, support, advocacy, and resources. Some of the resources and education provided to mothers through the family case management program are:
Folic Acid Education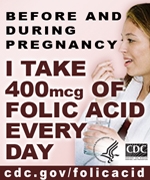 https://www.cdc.gov/ncbddd/folicacid/materials/buttons.html

Folic Acid & Preventable Birth Defects
https://www.cdc.gov/ncbddd/folicacid/about.html

Folic Acid and Pregnancy
https://www.marchofdimes.org/pregnancy/folic-acid.aspx
1st, 2nd, 3rd Trimester Milestones
What to expect while pregnant
https://www.cdc.gov/pregnancy/during.html
Prenatal Growth of Baby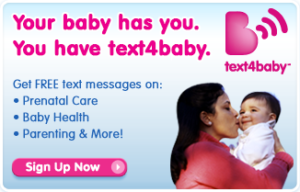 Reminders, Education & Support through Text
https://www.text4baby.org/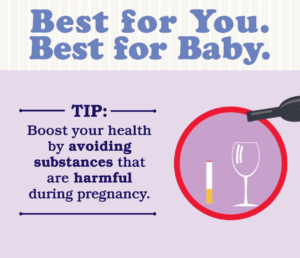 Using marijuana during and after pregnancy
https://www.cdc.gov/marijuana/pdf/marijuana-pregnancy-508.pdf
Using alcohol during pregnancy, Fetal Alcohol Syndrome
https://www.cdc.gov/ncbddd/fasd/AlcoholUseDuringPregnancy.html
Family Planning Methods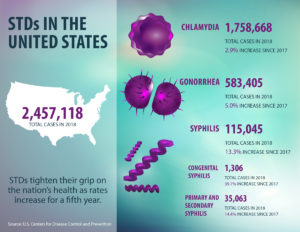 Safe Sex (STIs & Protection Methods)
https://www.plannedparenthood.org/learn/stds-hiv-safer-sex/safer-sex
Comprehensive Reproductive Health Education
https://www.reproductiveaccess.org/
What are your birth control options?
https://www.reproductiveaccess.org/wp-content/uploads/2014/06/contra_choices.pdf
Local & National Resources
Cardinal Glennon Safe Sleep Class & Car Seat Drive (register here!)
https://www.glennon.org/safetyprogram/
Free Breastfeeding Help
https://www.nursingmothers.org/
Local Head Start Centers
https://www.siue.edu/eslc/programs/head-start/centers.shtml
Local Child & Family Connections (Development)
https://www.childandfamilyconnections21and22.org/
Local Violence Prevention Center (Domestic Violence Shelter)
https://www.vpcswi.org/
IDHS – Family & Community Services (SNAP, TANF, Medical, Housing, Legal & Much More)
http://www.dhs.state.il.us/page.aspx?item=29734
Locate local HIV Testing & Care
https://www.hiv.gov/hiv-basics/starting-hiv-care/find-a-provider/locate-a-hiv-care-provider
Infant Health (0-12 months)
The family case management program works with expecting and current mothers (caretakers) of children 13 months and younger to provide evidence-based education on infant needs, growth, safety, and access to care. By having a comprehensive continuity of care that builds a trusting relationship between the case manager and the mother/caretaker, the case manager will help develop the mother/caretaker to meet the family's needs by connecting and providing resources of support, education, and advocacy. Some of the resources and education provided to mothers/caretakers through the family case management program are:
Safe Sleep Education
Cardinal Glennon Safe Sleep Class & Car Seat Drive (register here!)
https://www.glennon.org/safetyprogram/
How to put baby to sleep
https://www2.illinois.gov/dcfs/safekids/safety/Documents/CFS_1050-79_ABCs_of_Safe_Sleep.pdf
Infant Safe Sleep & SIDS/SUID Education
https://safetosleep.nichd.nih.gov/safesleepbasics/about
CDC Immunization Time Line Recommendations
https://www.cdc.gov/vaccines/parents/downloads/parent-ver-sch-0-6yrs.pdf
Vaccinating Your Child
https://www.cdc.gov/vaccines/schedules/parents-adults/resources-parents.html
Why vaccines are important, myths and resources
https://www.cdc.gov/vaccines/vac-gen/why.htm
Milestone Education (per month)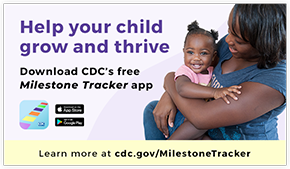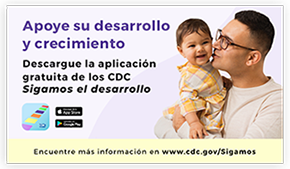 Monthly Milestone Information
https://www.cdc.gov/ncbddd/actearly/milestones/index.html
Tummy Time is Important
https://safetosleep.nichd.nih.gov/safesleepbasics/tummytime
Well Visits are Necessary
https://brightfutures.aap.org/Bright%20Futures%20Documents/BF_Family_Tipsheet.pdf
PURPLE Crying
What is PURPLE Crying?
http://www.purplecrying.info/what-is-the-period-of-purple-crying.php
Shaken Baby Syndrome Education & Prevention
https://www.dontshake.org/purple-crying
Adverse Childhood Experiences (ACEs) Education
What are ACEs?
https://www.menominee-nsn.gov/CommunityPages/FosteringFutures/Documents/ACESHandoutForParents.pdf
Childhood stress & brain development
https://www.cdc.gov/ncbddd/childdevelopment/early-brain-development.html
Bonding

Diaper Time is Talk Time
https://nationaldiaperbanknetwork.org/wp-content/uploads/2019/10/Diaper-Time.pdf
Main Address
650 N 20th Street
East St. Louis, IL 62205
Directions
Phone
618-271-8722
Hours
Monday – Friday
8 am to 4 pm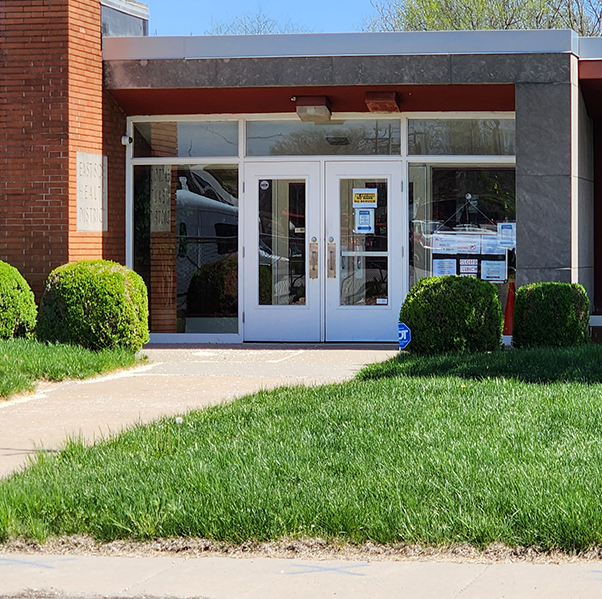 Clinic Address
638 N 20th Street
East St. Louis, IL 62205
Directions
Phone
618-271-8722
Hours
Monday – Friday
8 am to 4 pm
Copyright © 2023 – East Side Health District – All Rights Reserved