Sexually Transmitted Disease
Welcome to the STD Clinic.
The information below will answer many of your questions. Our staff is here to serve you and will provide information. All services are provided free of charge. The patient information form you were given to complete will be used to make up your medical record. Please be sure to include your CURRENT address and telephone number. If we need to contact you about your test results, it is very important that we are able to do so. Everything contained in your medical is CONFIDENTIAL. No information will be released without your written consent. After you have completed this form, you will be given a number and asked to have a seat.
The registration clerk will call you by the number, NOT BY YOUR NAME. NUMBERS ARE NOT ALWAYS CALLED IN ORDER. After you are registered, your blood may be drawn to be tested for syphilis and HIV with your signed consent. Your exam will be conducted by a Nurse Practitioner/Registered Nurse. The clinician will do a brief examination of your genitals and Gonorrhea and Chlamydia swabs will be taken for shipment to the laboratory. These tests take 7 – 14 days. Treatment will be given for some infections during this visit. For other infections, treatment will be delayed until we receive the test results from the laboratory. You may be asked to wait 20-30 minutes before leaving the clinic if you were given an injection. PLEASE DO SO. This is to ensure that you do not have a reaction to the medication. If you were given medicine to take home, make sure you understand how to take it before leaving.
Your symptoms may disappear before you finish your medicine. This is a sign that the medicine is working, but to be completely cured you must finish all the medicine. DO NOT share your medicine with anyone. You will not be cured, and it is dangerous for another person to take medicine that was not ordered for that person. After your examination is completed, you will be referred to a counselor who will discuss your infection with you in detail and answer any of your questions. You may be asked to call back for your test results. You may obtain YOUR OWN, ONLY YOUR OWN, test results by coming back to the clinic, Monday-Friday 8:00 a.m.-4:00 p.m.
Please have available the date you were seen and what number you were assigned on that day. THIS CLINIC IS HERE TO SERVE YOU. We need your help and cooperation to serve you in the best way possible. Please let us know how we can improve our services to you.
What to expect on your visit to the STD clinic…
Registration
Photo ID

In order to become a registered client, you must live within one of our catchment areas, which include: East St. Louis, Washington Park, Cahokia, Alorton, Centreville, Brooklyn, and Fairmont City. If you live outside of this area, there is a $10 fee associated with your visit, but if unable to pay, no one will be refused service

Blood drawn
Exam by Nurse Practitioner/RN
Counseling by Certified DIS
If you have any questions please feel free to ask!! For questions call (618) 874-4713 and ask for the STD department
Human Immunodeficiency Virus / Acquired Immunodeficiency Syndrome (HIV/AIDS)
HIV is the virus that causes AIDS/HIV is spread by: Having unprotected sex (anal, oral, or vaginal) with an infected person. Sharing needles with an infected person.Blood-to-blood contact with an infected person.From mother to fetus and newborn.
The Ryan White Comprehensive AIDS Resources Emergency (CARE) Act
The Ryan White Comprehensive AIDS Resources Emergency (CARE) Act was enacted on August 18, 1990, an Act of Congress named in honor of Ryan White, an Indiana teenager who contracted AIDS through a tainted hemophilia treatment in 1984 and was expelled from school because of the disease.  White became a well-known advocate for AIDS research and awareness, until his death on April 8, 1990. The act is the United States' largest federally funded program for people living with HIV/AIDS.  The act sought funding to improve the availability of care for low-income, uninsured, and under-insured victims of AIDS and their families.  As AIDS has spread, the funding of the program has increased.  The Ryan White programs also fund local and State primary medical care providers, support services, and healthcare provider training programs, and provide technical assistance to such organizations.  In the fiscal year 2005, federal funding for the Ryan White Care Act was $2.1 billion.  As of 2005, roughly one-third of this money went to the AIDS Drug Assistance Program (ADAP) which provides drugs for 30 percent of HIV-infected patients.  The primary activity of ADAP is providing FDA-approved prescription medication. Eligibility Criteria
Documented proof of HIV status
A resident of one of the following counties:

Bond
Calhoun
Clinton
Jersey
Macoupin
Madison
Monroe
St. Clair
 Enrolled in Case Management Available Services

Case Management
Counseling
Dental Care
Housing Assistance
Legal Assistance
Medications
Transportation
Nutritional Assistance and Supplements
Outpatient Primary Care and Lab Services
Emergency Financial Assistance
Transportation
Some services have income eligibility guidelines. Other restrictions may apply.
Health Education/Risk Reduction
This program is designed to perform outreach interventions to persons at risk for HIV in places where they are likely to be gathering.  This also targets secondary HIV prevention education Services to those living with HIV, prevention services to sex and drug-using partner, and Men Who Have Sex with Men (MSM).  Risk reduction counseling is a short-term, one-on-one intervention designed to increase the ability or motivation of high-risk clients to independently initiated HIV/STD behavior changes, maintain safer behaviors, or access services.  Risk reduction counseling can provide clients with:
Confidential, client-centered HIV/STD risk assessment, including assessment of variables that influence client risk-taking;
Individualized client education and skill-building, such as role plays or problem-solving practice with the counselor;
Development of a personal risk reduction plan; and/or
Referrals to other services, including HIV PCTR/PCR services.
Outreach is most effective as a way to get high-risk clients into more intensive services.  Through this program, the agency is able to address disease prevention issues that impact high-risk populations from a culturally sensitive approach.  Risk reduction counseling may be offered in any setting that allows for confidential, one-on-one conversion.  Appropriate settings include shelters, storefronts, mental health, centers, substance abuse programs, WIC offices, or coffee shops.
Partner Counseling & Referral (PCR) Services
Partner Counseling and Referral (PCR) services, formerly known as Partner Notification, are ongoing and comprehensive activities to reach, support and serve sex and/or needle-sharing partners of HIV-infected persons. PCR services must be offered in a confidential or anonymous setting at the earliest appropriate time after a person's diagnosis. PCR services should be made when partners are at risk of HIV infection.
Counseling and Testing:
This program is provided in an anonymous and confidential manner in an outreach setting. Counseling must be an integral part of any voluntary and confidential HIV testing program in an STD clinic or an outreach setting. Counseling should be done both before and after HIV testing. The session should include an assessment of the patient's risk for infection and risk reduction measures. Pretest counseling: This session should include an assessment of the patient's risk for infection and risk reduction measures.Post-test counseling- HIV negative: Persons should be told their test results by a person who can explain the need to reduce unsafe behaviors and ways to modify risky practices to eliminate risks.Post-test counseling- HIV positive: Persons should be told their test results by a person who is able to discuss the medical, psychological, and social implications of HIV infection and make appropriate referrals for early intervention services. Increasing the likelihood of sustained behavior change may require that post-test counseling includes multiple sessions. This counseling should include information about the meaning of HIV test results, chances for transmission, the risk of developing AIDS, risk-reduction recommendations appropriate to the person, and the development of a plan for notifying sex and needle-sharing partners of the past 1 to 2 years at a minimum.
HIV Outreach
This program is designed to provide outreach activities for persons living with HIV disease, not in care and medical services, and provide appropriate linkages and referrals to HIV care systems, including the AIDS Drug Administration Program (ADAP) and the local HIV care consortium.
Prevention for Positives
This program is designed to provide intensive counseling sessions with HIV/AIDS clients to reduce rates of transmission and reinfection. Coordination of services with STD/HIV care services is implemented to assure an assessment of clients' risk behavior is addressed. Service includes a medical and psycho-social needs assessment to identify risk-taking and the development of a client-centered prevention plan with specific behavior objectives completed for HIV risk behavior.
BASUAH (buh soo uh) n.
BASUAH is an acronym for Brothers And Sisters United Against HIV. This is an ESHD program funded by the Illinois Department of Public Health. BASUAH promotes HIV/AIDS awareness among communities of color through education, collaboration, and community engagement. You can reach the AIDS Hotline at 1-800-243-2437 or for more details click here HIV Care Connect.
EAST SIDE HEALTH DISTRICT
5540 Bunkum Road, Washington Park, IL 62204
618 874-4713
618 874-2119 fax
Main Address
650 N 20th Street
East St. Louis, IL 62205
Directions
Phone
618-271-8722
Hours
Monday – Friday
8 am to 4 pm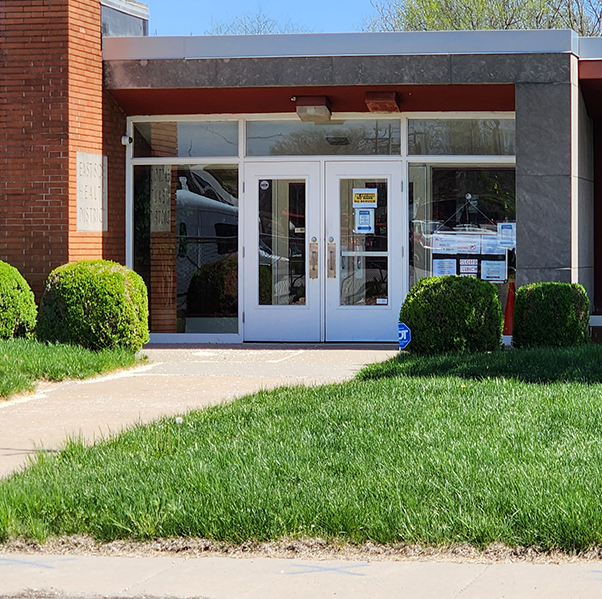 Clinic Address
638 N 20th Street
East St. Louis, IL 62205
Directions
Phone
618-271-8722
Hours
Monday – Friday
8 am to 4 pm
Copyright © 2023 – East Side Health District – All Rights Reserved